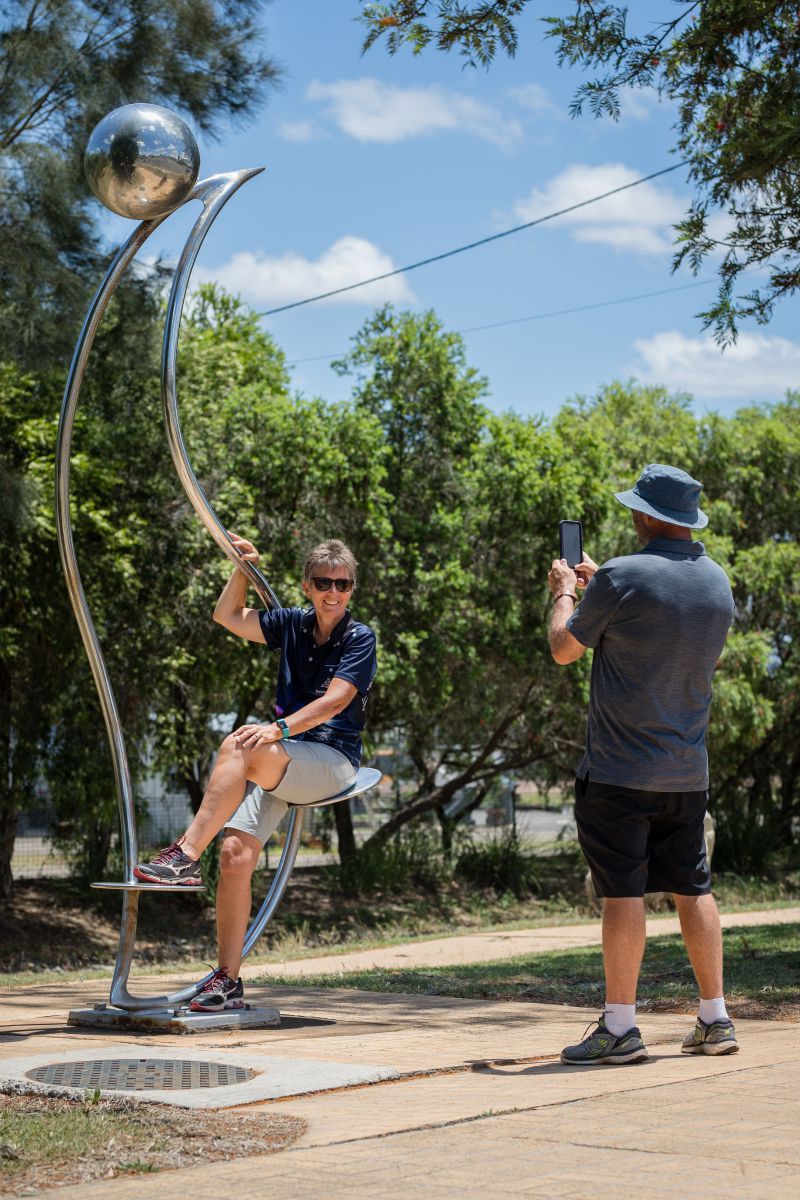 Getting here
Monto is the most northerly and youngest town in the North Burnett and is situated approximately 200 kilometres from the coastal cities of Bundaberg to the East and Gladstone to the North.
Things to do
Monto is around 50 minutes north of Eidsvold. On the way you'll pass through the township of Mulgildie.
Drop in for a cold beer at the famous (and allegedly haunted) Mulgildie Hotel to chat with the locals and hear stories of the legendary Bunyip Hole, a place of mystery and intrigue situated just ten minutes out of town. The nearby Bunyip Sculpture relates to the many and varied legends of the Bunyip Hole.
Lister Street Parkland
Stroll along the art walk in the beautifully landscaped parkland in the business district and view the metal and stone sculptures created by local and regional artists.
Newton Street Buildings
Enjoy the friendly atmosphere of Monto's main street and its buildings, some which date back to 1924. Picky's Pies and Pastries was a butcher's shop in 1924 and there were three garages in the main street in the 1930s.
See the architectural merit of the Monto Town Hall built in 1939-40 by Hall and Phillips Architects. Hall was one of Brisbane's most successful architects of the early 20th century and also designed the Brisbane City Hall, Tattersall's Club and Sandgate Town Hall.
Ken Russell Memorial in Lions Park
This much loved and respected international jockey was born in Monto. He was only 42 when tragically killed in a race fall at Rose Hill in 1993. Lions Park also houses Driver Reviver.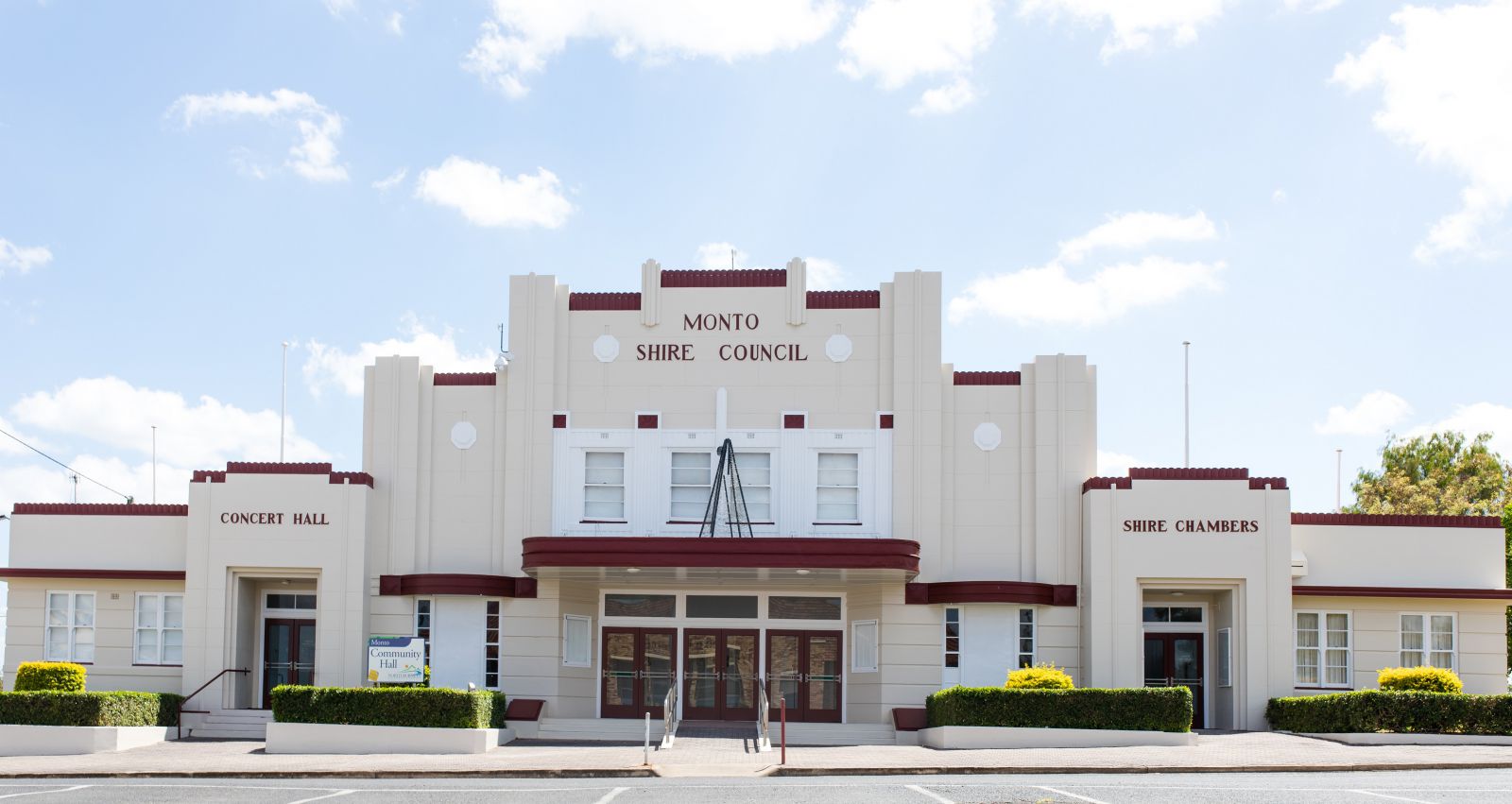 Cania Gorge National Park
The extraordinary Cania Gorge National Park protects the Brigalow Belt, Aboriginal freehand art and wildlife habitats over 3,000 hectares.
Cania Gorge is the closest park to the coast where you can explore towering sandstone cliffs, ancient caves and sheltered gorges.
There are 8 marked walking trails with a range to suit all bush walking experiences from gentle strolls to the challenging 22km Castle Mountain hike - trust us, it is worth the view!
For more information see the Monto National Parks link.
Lake Cania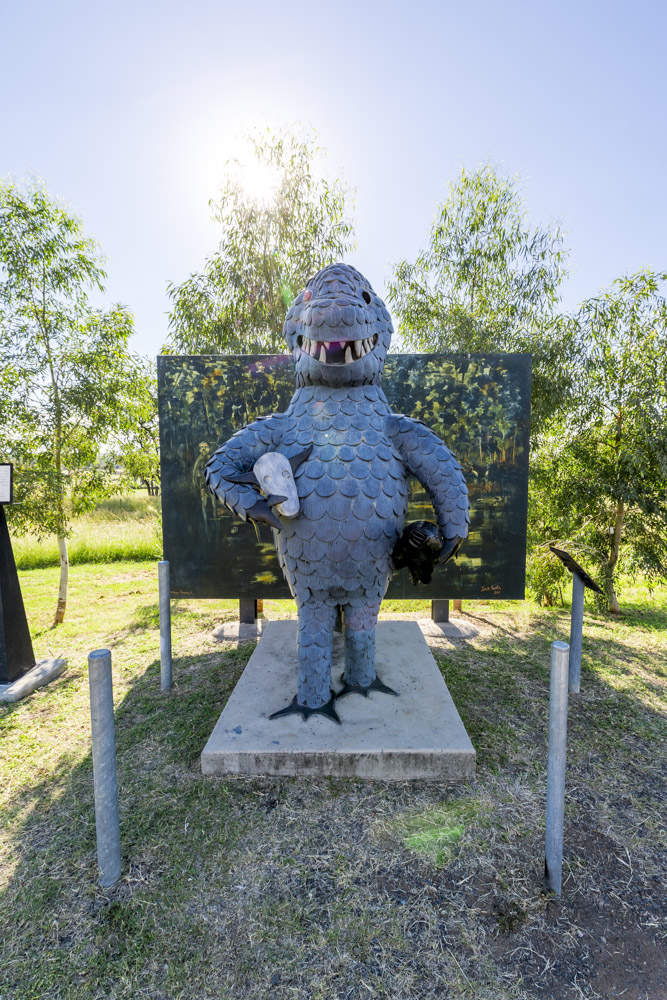 Lake Cania is a popular place for visitors and locals for fishing, kayaking and all types of watersport. This family favourite dam is one for all to enjoy. See Monto - Watersports and Recreation.
Historical & Cultural Centre
The Historical and Cultural Centre is home to a large collection of historical pieces including a working gold stamper, large photographic collection of early settlement photos, geological samples, local historical items and regular art exhibitions.
Events
Monto Show - annually in May
Monto Silver Buckle Challenge - annually in June
Monto Festival - date to be confirmed
Barra Basstasstic Fishing Tournament at Cania Dam - annually in March
Share your adventures with us on Facebook and Instagram! #visitnorthburnett
Water Sports and Recreation