Biggenden - Historical and Cultural
Prior to white settlement, the Biggenden area was inhabited by Aboriginal tribes such as the Wakka Wakka, the Darielbelum and the Dundubara peoples.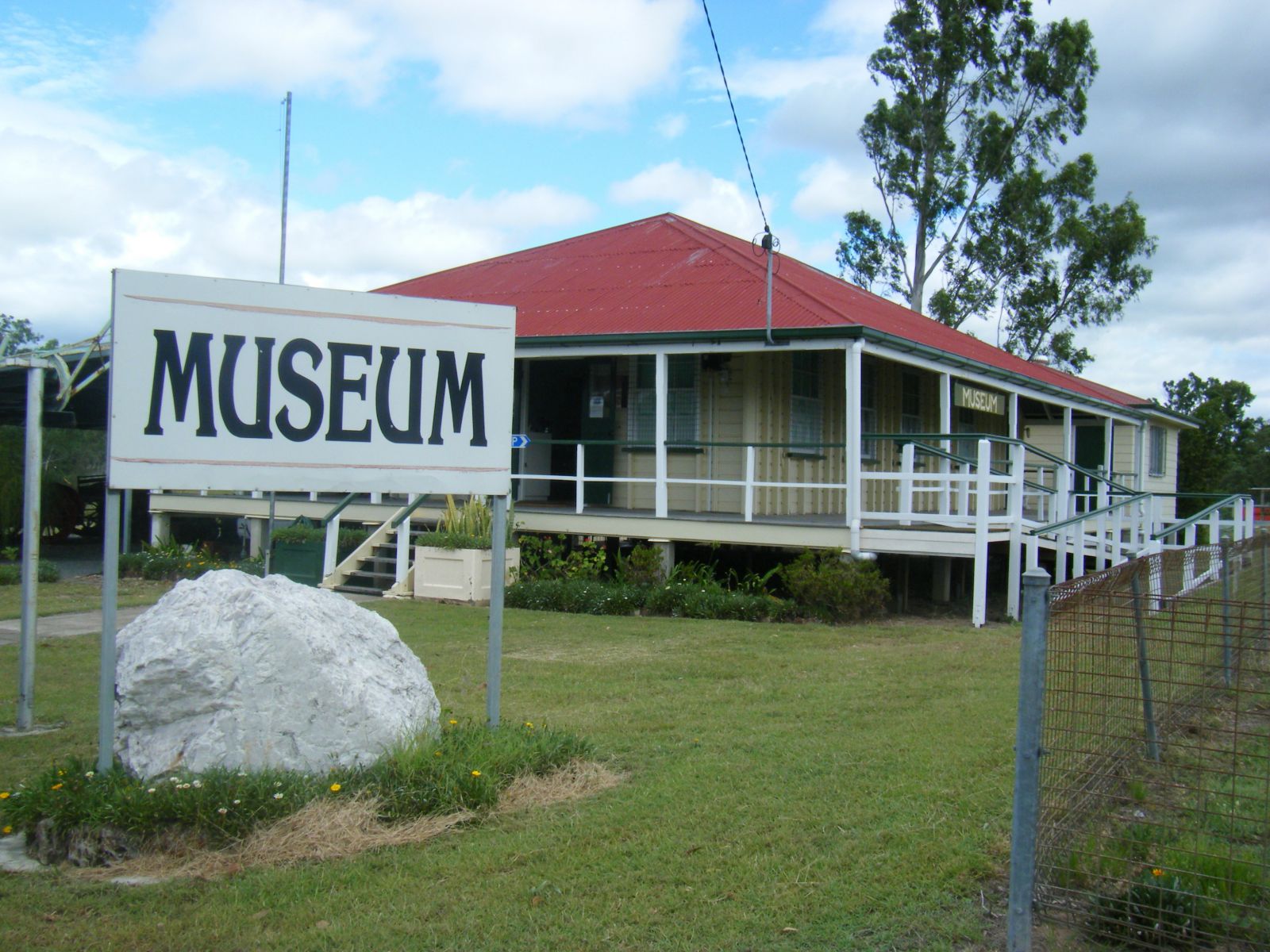 Gold was discovered in the 1880s and Biggenden grew as a service town to the short-lived gold fields at Paradise and Shamrock. The township of Paradise now lies under the water at Paradise Dam. Enjoy a walk along the Heritage Trail which takes you to various parts of the old gold mining sites. Take a leisurely walk down along Campbells Road to the historic Paradise cemetery or a short drive along Paradise Road to view a kiln which was built for burning agricultural lime out of soil.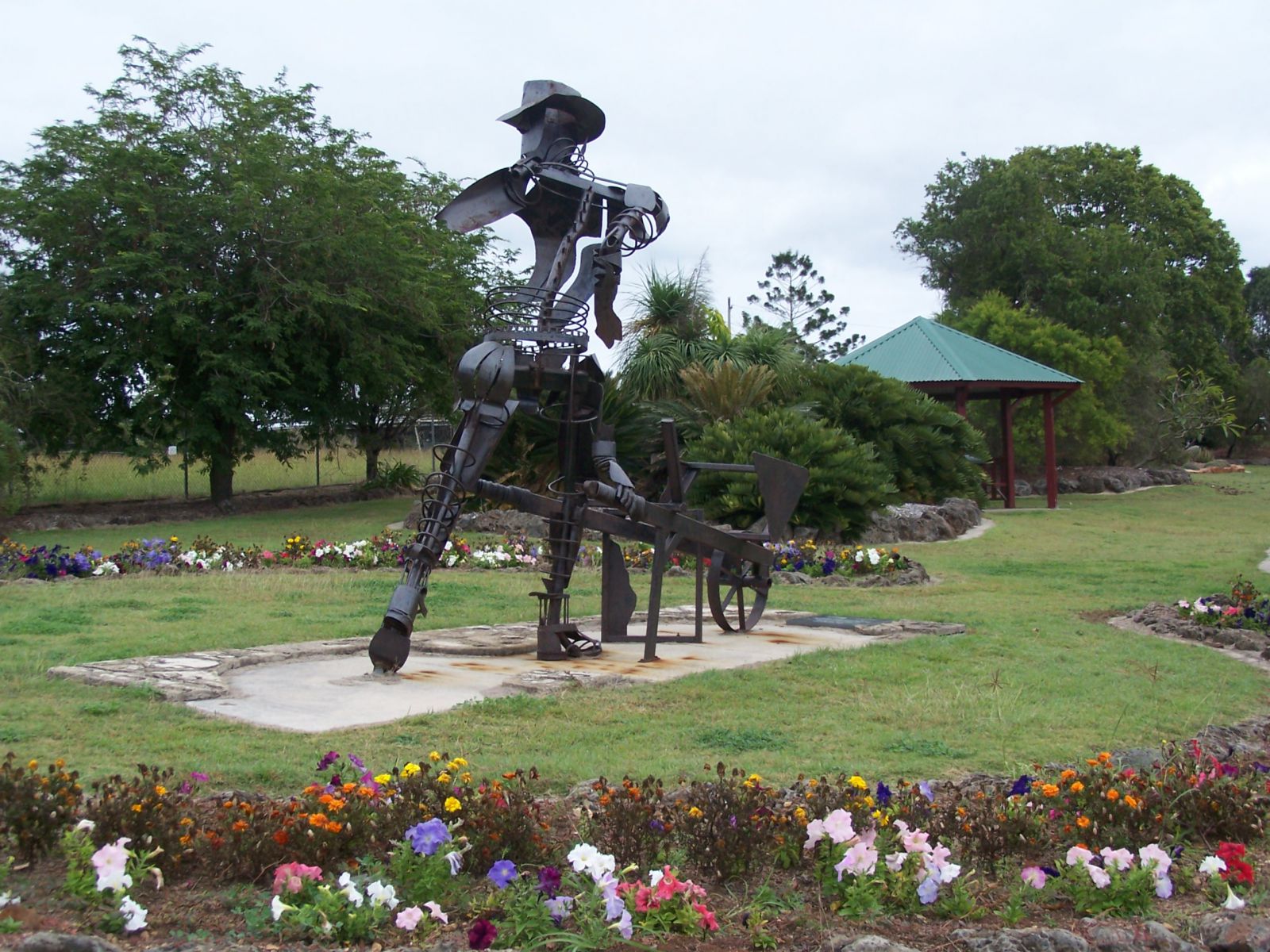 The top floor of the former Paradise Courthouse was relocated to Biggenden after the Paradise gold field was exhausted. It became Biggenden's police station and courthouse and is now home to the Biggenden Museum. The Museum promotes the history of Biggenden and the surrounding district with displays of historical items and contains photographs and memorabilia collected since its opening. A new shed houses farming implements and items pertaining to the outdoors and life on the land.
"The Pioneer" metal art sculpture situated in Biggenden's attractive Beiers Park is a must to view. Created by Bundaberg artist Dave Machen, the sculpture depicts the history of early settlement of the town and surrounding districts. The sculpture alludes to the remnants of old work sites where the delayed state of history is often found. The old barrow is a common find throughout the Biggenden area around closed mines, cattle properties and old timber yards. The figure has been developed in the same manner - the men of iron who battled for survival.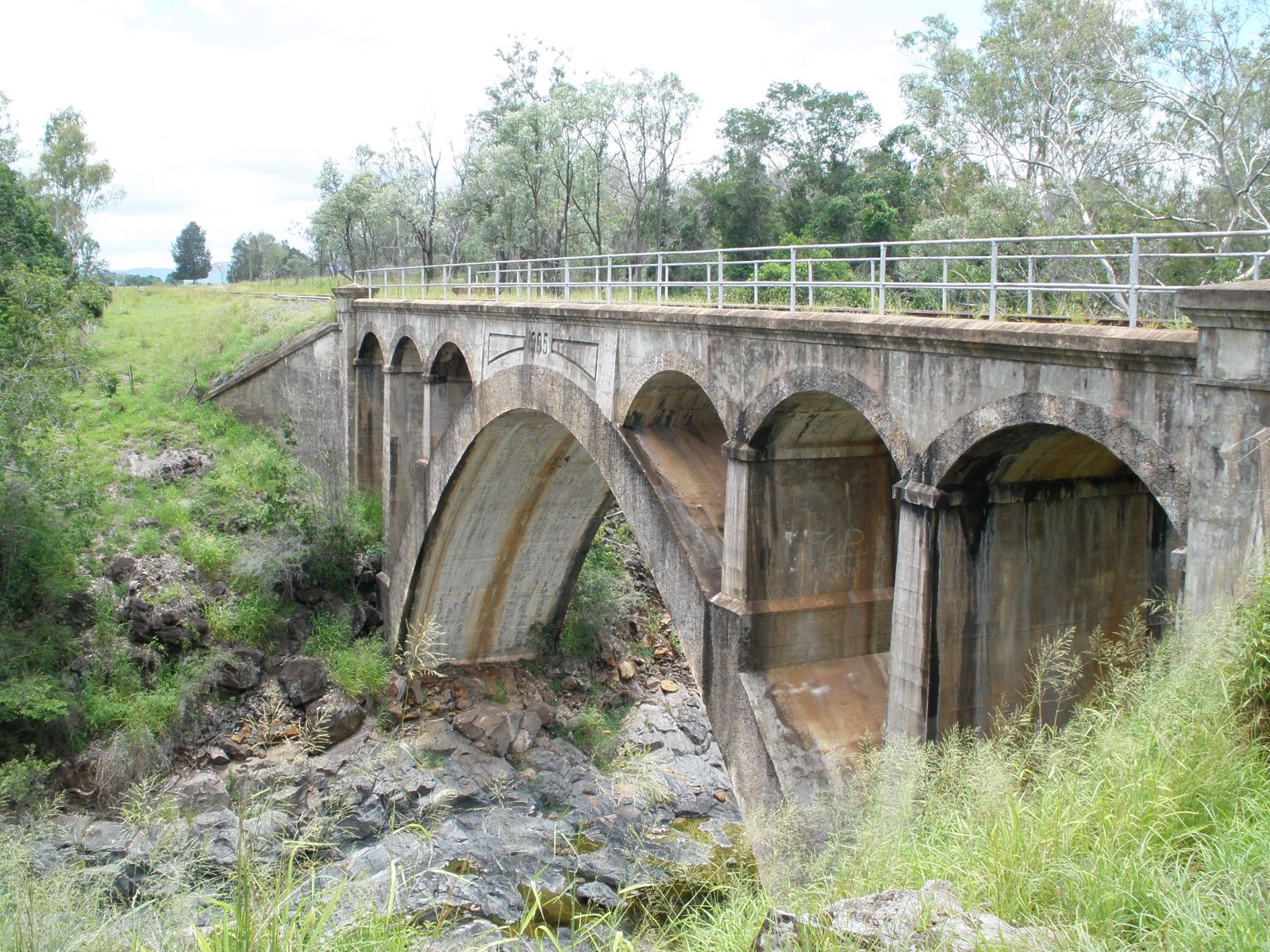 Imagine driving down a lonely dirt road and reaching a beautifully proportioned concrete arched bridge over a deep pool in the middle of nowhere! The railway from Maryborough reached Biggenden in 1891. Chowey Bridge, the first of its kind in Australia, was constructed for the railways and opened in 1905. This concrete bridge is located around 18km west of the town and is supported by a main 27m concrete arch and a number of smaller arches. This is an ideal place to experience the quietness of the bush whilst enjoying a picnic in the facilities nearby.
Water Sports and Recreation