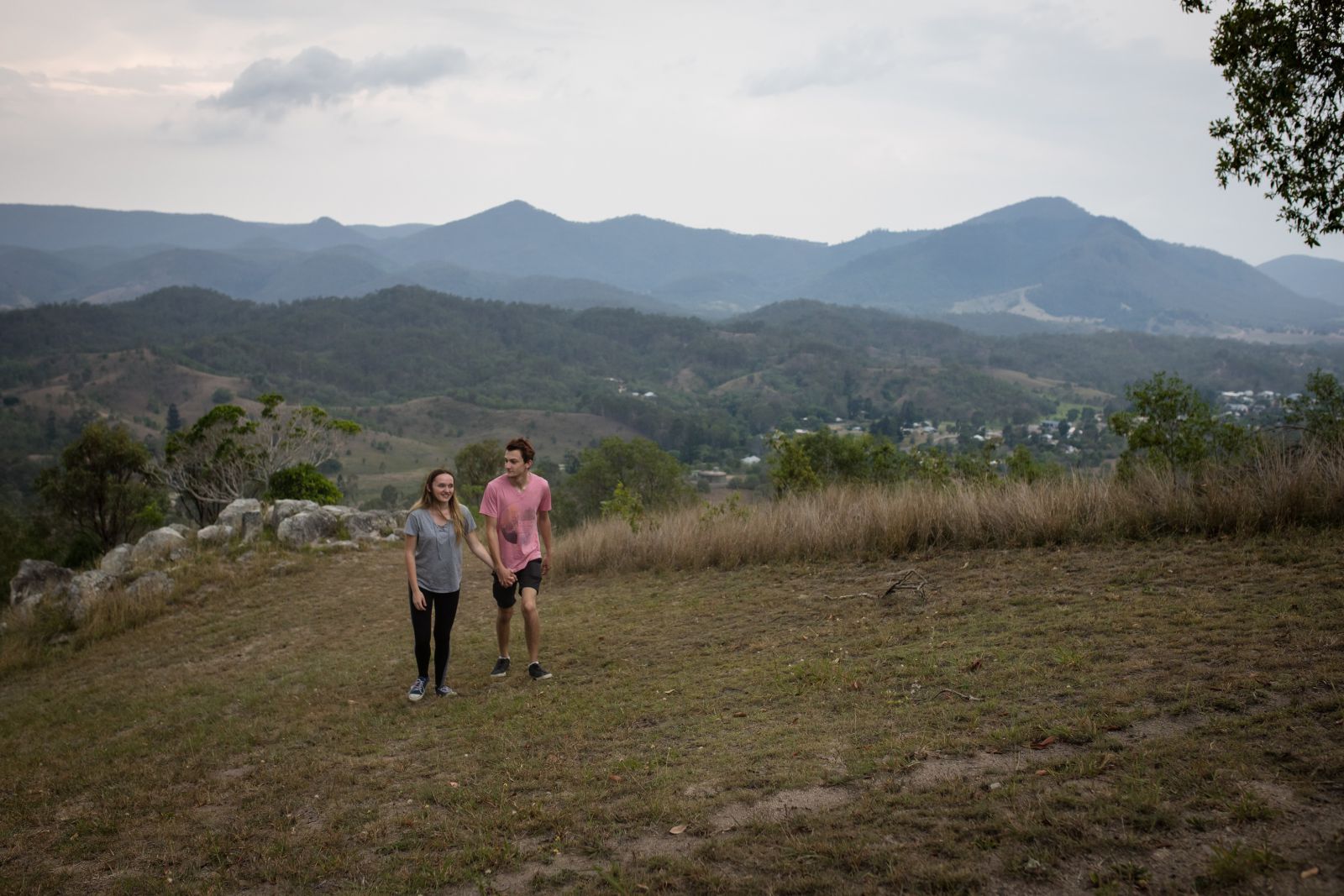 Getting here
Located only an hour's drive west of Bundaberg in the north east of our region, with picturesque views, historical Mount Perry will capture your heart. Set at the foot of Mount Perry and nestled within the Boolboonda and Normanby Ranges, the community of Mount Perry is for all ages. It offers several attractive parks for relaxing and enjoying the abundant wildlife of black cockatoos, galahs, king parrots and wallabies.
As you enter the Mt Perry town, welcoming signs characterise the town as "Woodchopper Country" and "Heart of Gold". These two sentiments ring true. Mt Perry has a strong history of timber and is known for being home to many international and highly successful competitive woodchoppers. Mt Perry's major industry is gold mining, with a special claim to fame of Mt Perry Gold Mine, Mt Rawdon, supplying the 2018 Lexus Melbourne Cup's gold.
Things to do
Heritage Walk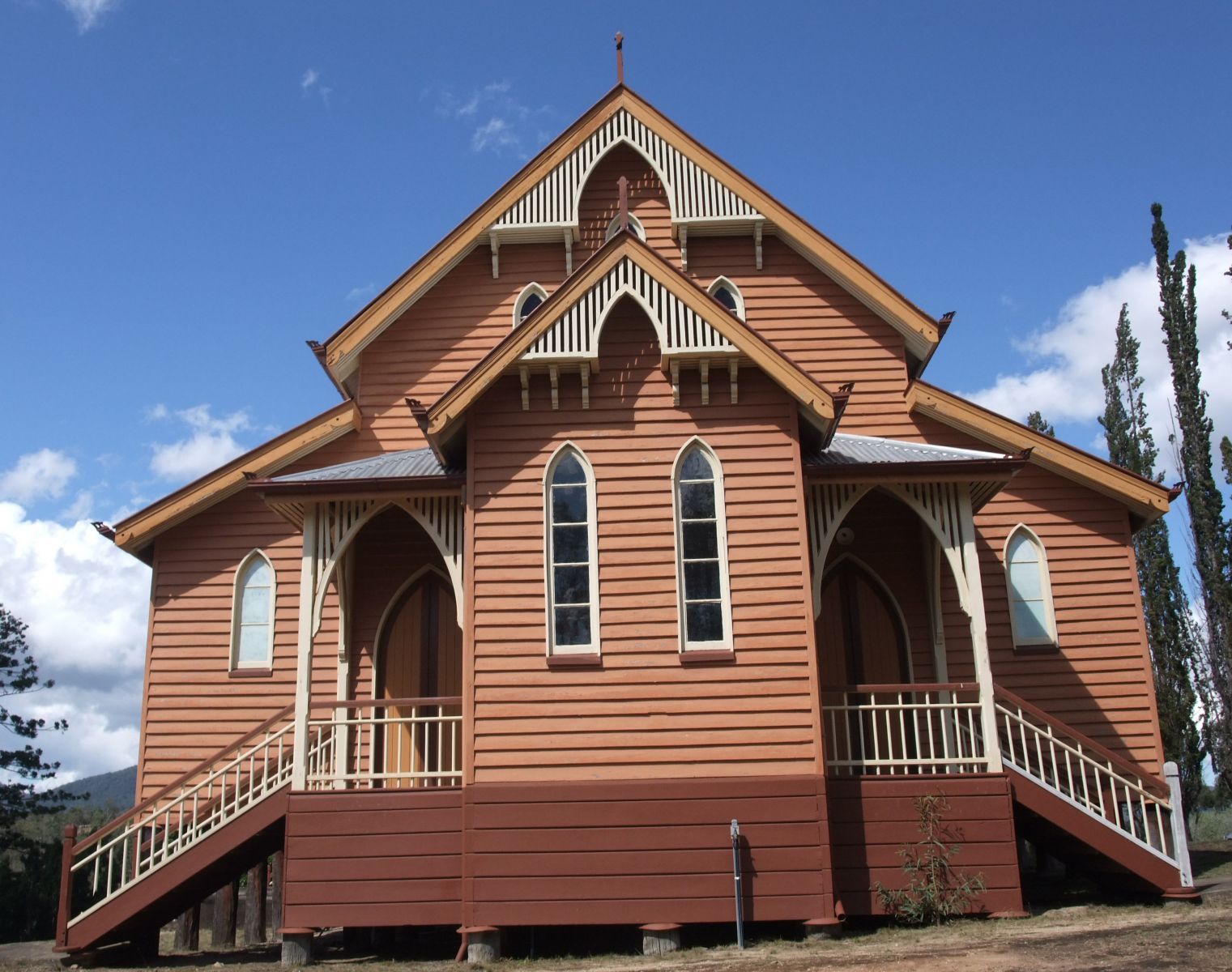 Follow the Heritage Walk to relive some of Mount Perry's history. Heritage trail brochures are available from most business houses and Council's Administration Office in the main street.
St Patrick's Catholic Church
Visit this Mount Perry icon which was opened in 1904. It is a large and impressive building which dominates its hilltop site. It is listed in the Queensland Heritage Register and with the National Trust of Queensland.
Memorial Park
This is a great place for a rest stop and picnic with playground equipment and public amenities including showers. A World War 1 Turkish 37mm Field Gun No. 548 captured by the Australian Light Horse is on display. It is registered in the Australian War Memorial Register of War Trophies as #K76.
Leopard A5.1 Main Battle Tank
Across the road from Memorial Park stands one of Mount Perry's pride and joys - the majestic Leopard A5.1 Main Battle Tank. This tank is one of thirty such tanks gifted by the Commonwealth of Australia to various veterans' organisations throughout Australia. This tank entered service with the Royal Australian Armoured Corps in 1977 and was withdrawn from service in 2007.
Skate Park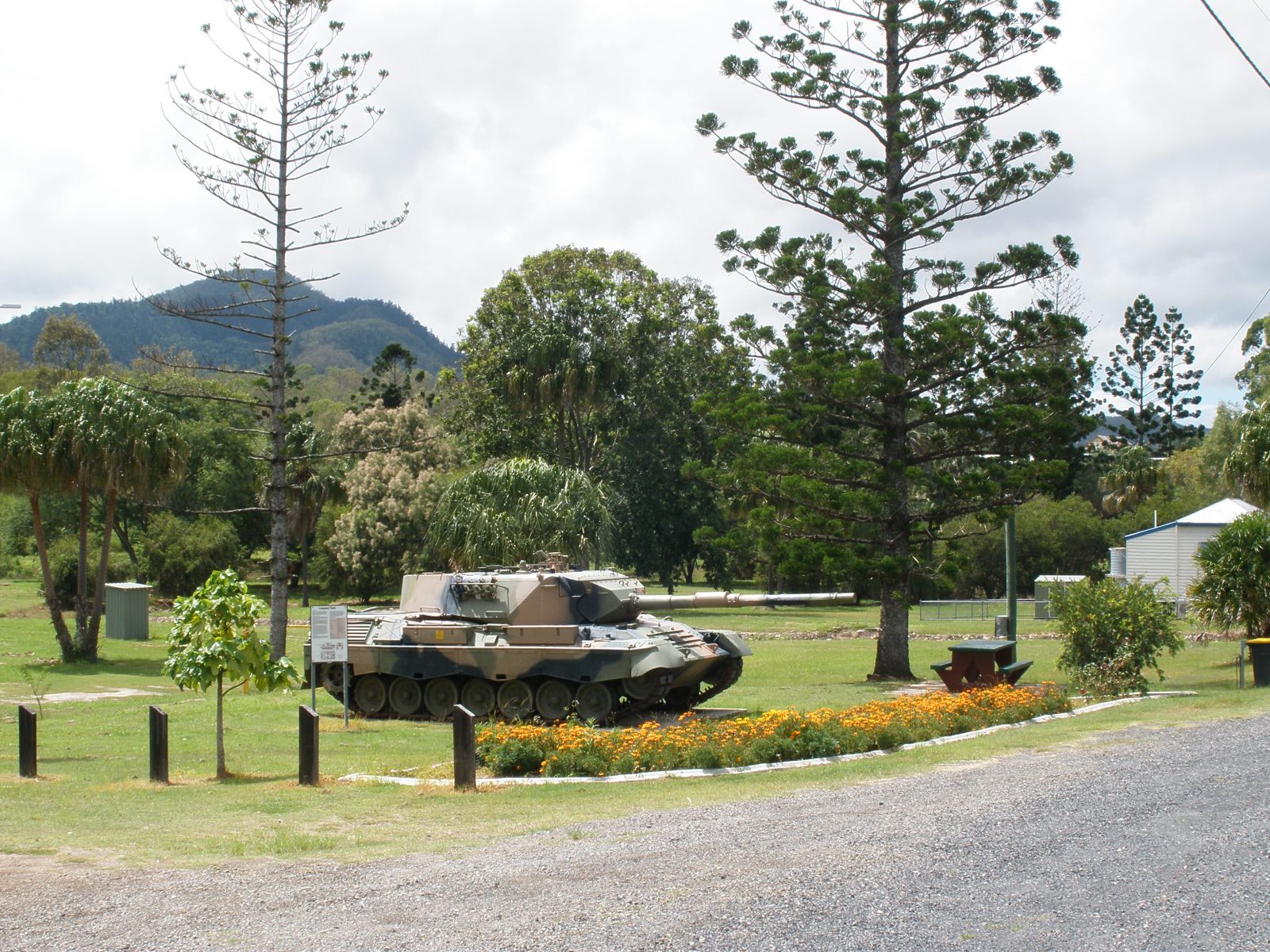 Thanks to generous assistance from the Queensland Department of National Parks, Recreation, Sport and Racing and donations from the local community, the Mount Perry youth have their own skate park.
Smelter Mining Site
Mount Perry is famous for its copper and more recently gold mining. View the Copper Smelter site (slag heap) formed from remnants of the copper mines in the early 1900's. A display board has been mounted on the site depicting the mines, miners and details of the copper industry.
Miner's Statue
Today, a statue of a miner stands in Maynard Park. The cast image acknowledges the long history and contribution of the mining industry in Mount Perry and commemorates Queensland's 150th birthday.
Melbourne Tram
The Mt Perry Men's Shed are a friendly organisation of Mt Perry men. They have recently taken on a major restoration project of an SW 5 Class Tram from Melbourne. The Mt Perry connection to Melbourne is that the 2018 Melbourne Cup's gold was sourced from the Mt Rawdon gold mine at Mt Perry.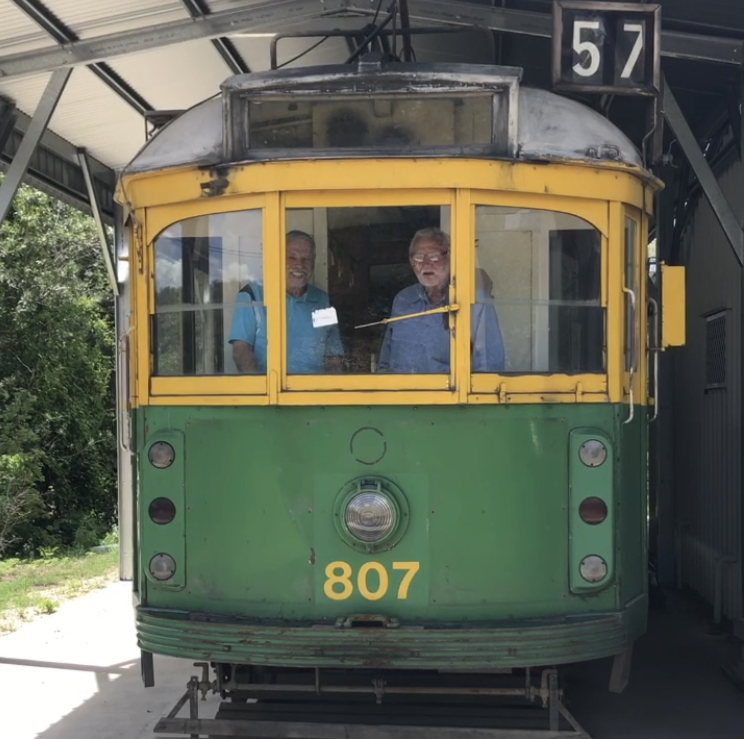 The Tram being restored was first built between 1939 - 41 and removed from service in 1993. Since then it has been in storage, until Mt Perry was able to secure an allocation. The Men's Shed are restoring the 18 tonne tram to its original heritage condition glory at the Shed before it is moved to its permanent position, where they hope it will be used to share the story of the gold mine in Mt Perry.
The group meet every Tuesday and Thursday from 8am – 11am. Men aged between 18 – 108 are welcome! Inside the shed you will find a small group of men with a wide range of skills and experience – all ready to welcome new members!
Boolboonda Tunnel
Who would have thought that at the end of a small dirt road there would be an unlined and unsupported hard granite rock historic tunnel tucked away at the back of Bundaberg and approximately 11km north-west of Mount Perry?
Marvel at the man-made Boolboonda Tunnel, built in 1883 for the railway line between Bundaberg and Mount Perry to service the copper mines.
It extends 178m through solid rock. making it one of the longest unsupported tunnels in the Southern Hemisphere at the time of construction. Today it's home to a colony of bent-winged bats and used to access residential properties.
Lookouts
Nestled among the hills, locals recommend heading to Normanby and Schuh Lookouts to get a view over the mountainous township.
Events
Mt Perry Show - annually in April
Mt Perry Races - annually in November
Mt Perry Axemen and Sawyers Club - Annual Woodchop - annually in October
Share your adventures with us on Facebook and Instagram! #visitnorthburnett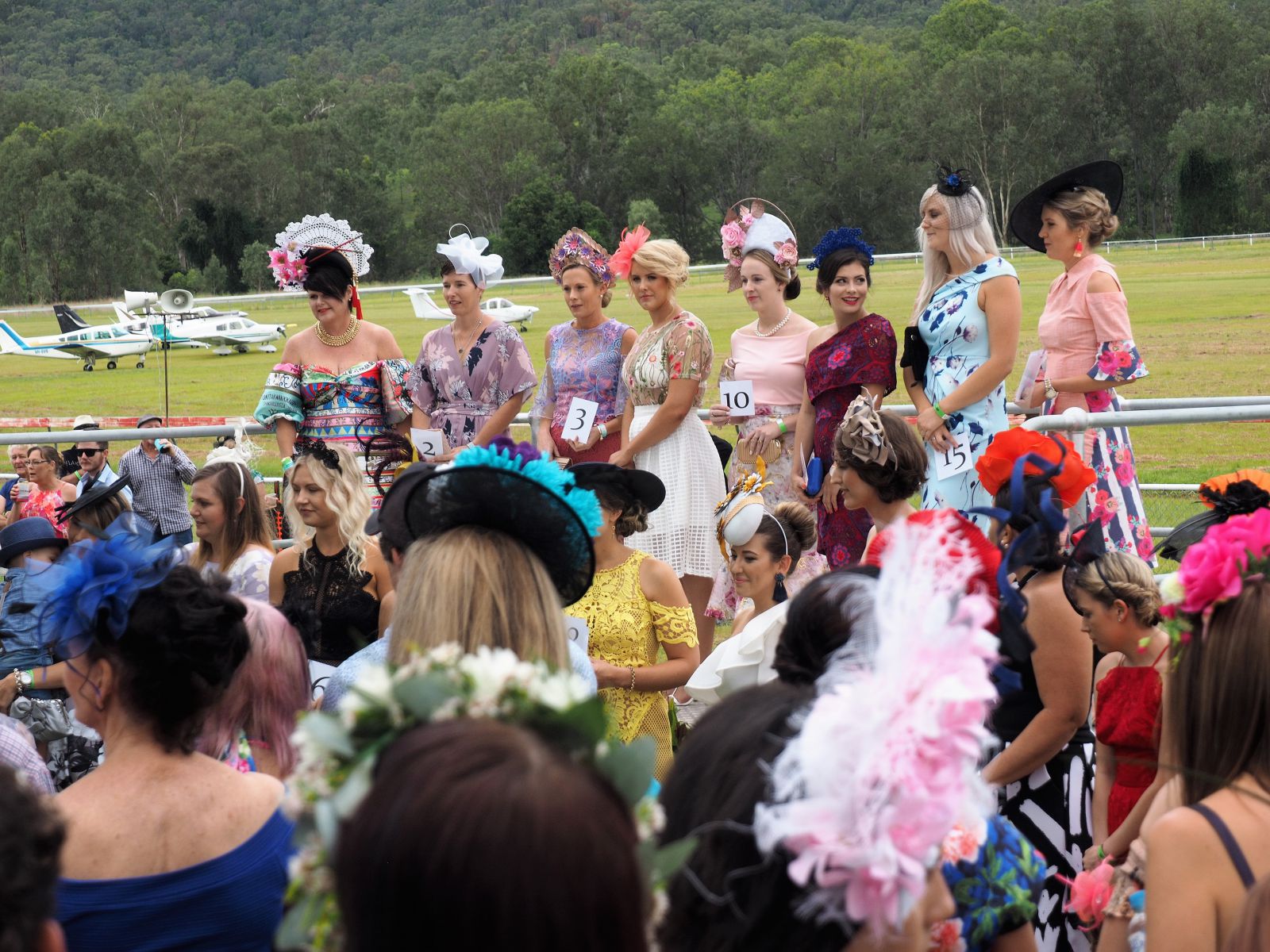 Water Sports and Recreation