Mount Perry - Historical and Cultural
History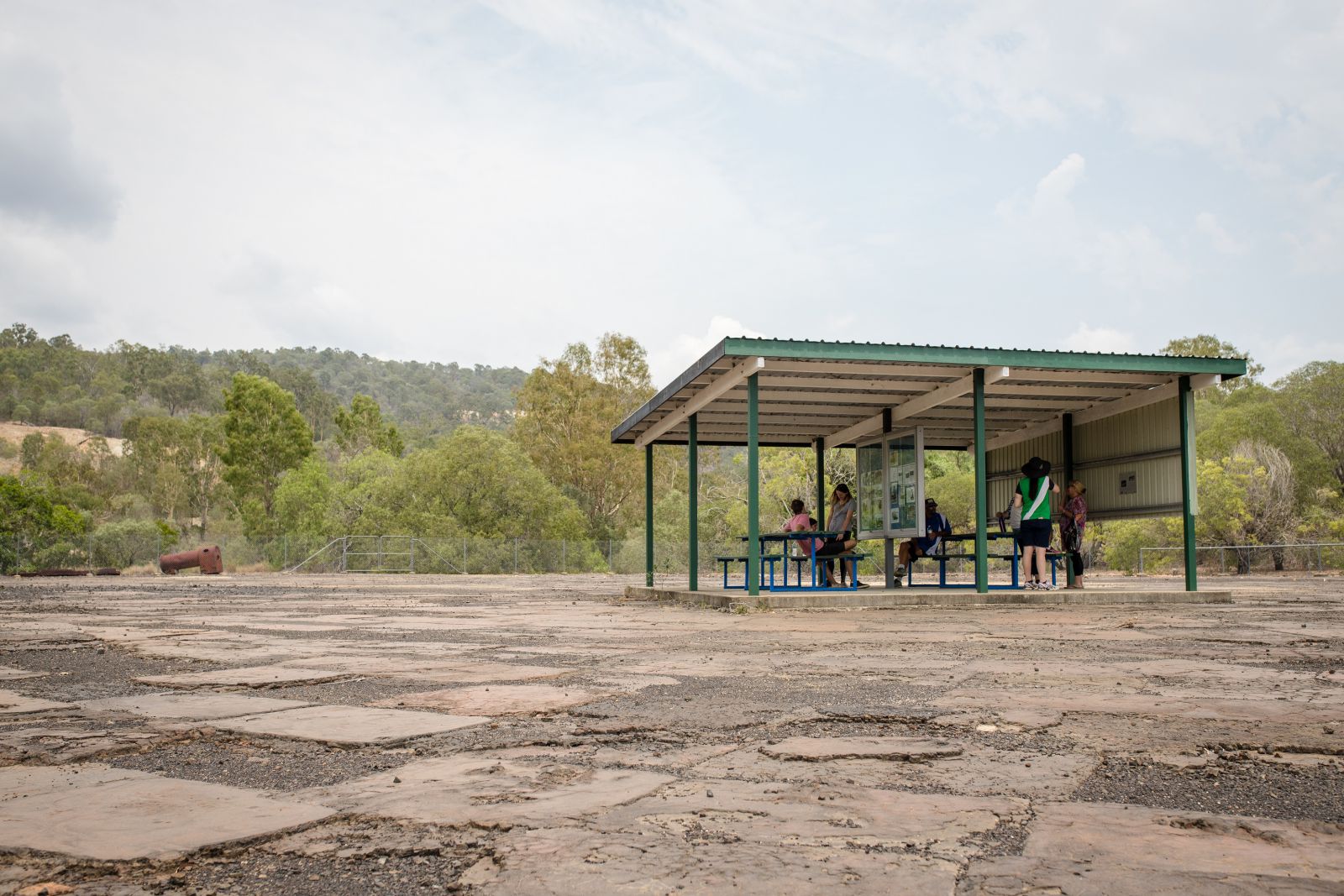 The district surrounding Mount Perry was settled by shepherds in the 1840s. Copper was discovered at Mount Perry in 1867 with the Mount Perry Lode opened by the Mount Perry Copper Company shortly after. Over a short period of time, Mount Perry grew to become an important Queensland mining centre, rapidly expanding to a population of approximately 3,200 people. The Mount Perry township boasted some 20 hotels in its heyday. Many of these would have been no more than a bark humpy with a keg set up on a rough counter. Naturally these did not last and by 1876 the town had settled down to six regular hostelries. In 1884, the Bundaberg to Mount Perry railway line opened promoting new growth of the town, but closed in 1960. The original rail head in Flora Street can still be seen.
Traces of gold were found since early settlement but for years the main mining income came from copper ore. Copper mining ceased in 1913, however the remains of smelters can still be seen today. Mount Perry still has a mining-based economy with its gold mine at Mt Rawdon. The mine has a long and chequered history as a gold mine, changing hands several times since 1946. The first gold was found on "Swindon" cattle station, which Mt Rawdon is part of, one of six large cattle properties operating since early settlement.
As land was cleared for mining operations, it spawned another industry - timber, which was used by the mines and for housing. Good stands of pine, cedar and hardwoods attracted many timber-getters who used their horse and bullock teams to snig out and haul the logs that had been cut from the ranges.
Mount Perry is woodchopping heartland and the woodchopping events at Mount Perry Show are hotly
contested.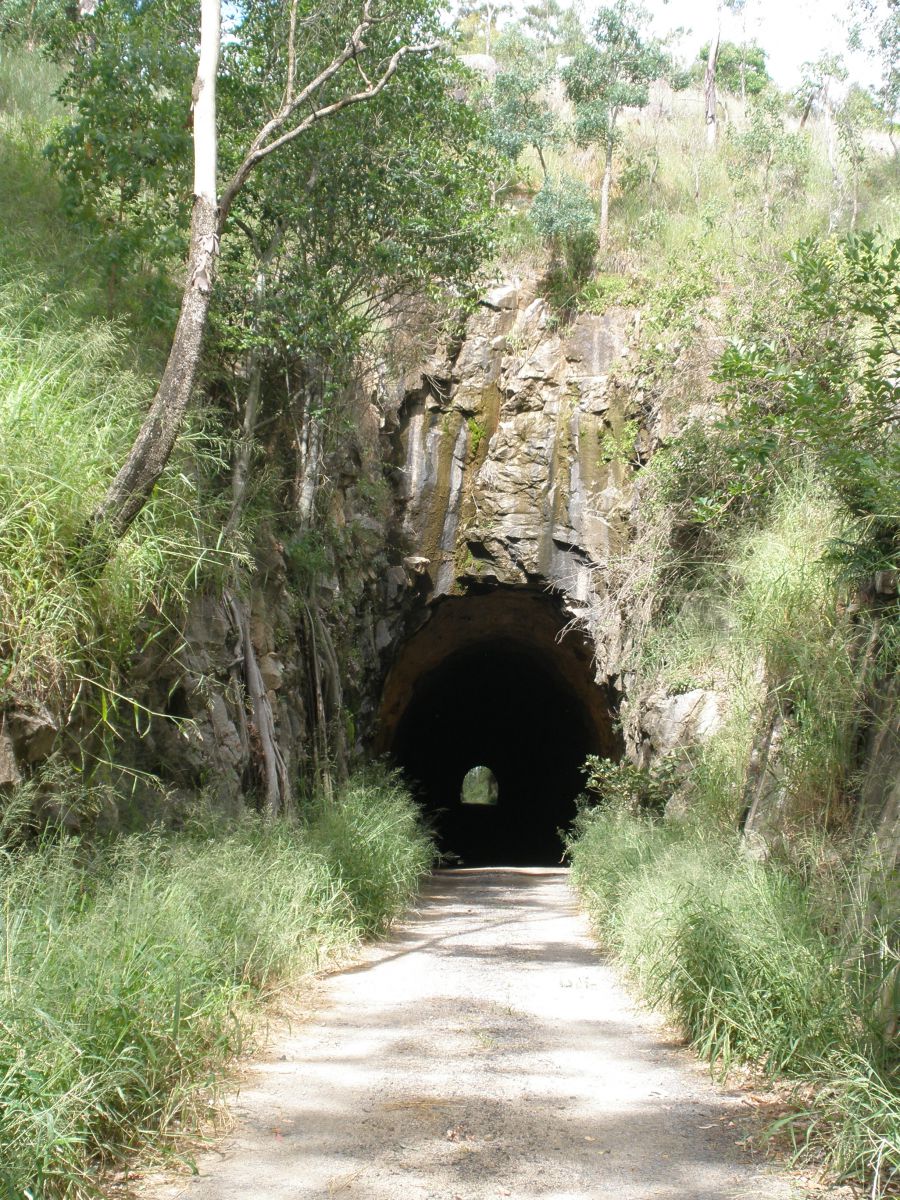 Boolboonda Tunnel
Who would have thought that at the end of a small dirt road there would be an unlined and unsupported hard granite rock historic tunnel tucked away at the back of Bundaberg and approximately 11km north-west of Mount Perry?
Marvel at the man-made Boolboonda Tunnel, built in 1883 for the railway line between Bundaberg and Mount Perry to service the copper mines. It extends 192m through solid rock. making it one of the longest unsupported tunnels in the Southern Hemisphere at the time of construction. Today it's home to a colony of bent-winged bats and used to access residential properties.
Directions: to see this unique tunnel, put into your GPS: 175 Tunnel Rd, Boolboonda QLD 4671.
From Mt Perry, drive along Mt Perry Road (approximately 20km), until you reach the "Boolboonda Tunnel sign" on Tunnel Road. Follow Tunnel Road for 2km and you will reach the tunnel.
Pat Augustine Cultural Centre
The Pat Augustine Cultural Centre houses a historical display, art gallery and pubic Library. The historical display was put together by local historian Pat Smith, who can occasionally be found at the family history centre in the building. The display includes photographs of Mount Perry district dating back to the late 1800s and information relating to businesses and families. The Art Gallery is operated by the Mount Perry Fine Arts Group and artists from around Queensland hold exhibitions in the gallery.
The Centre is also home to a display of Florence Broadhurst's wall paper. Florence was born and lived in Mt Perry for many years and became an acclaimed singer, dancer, actress, artist and designer with international success. Florence Broadhurst was most well known for her trademark bold and vibrant wallpaper designs. She rose to international fame for these designs during the 1960s and 1970s before her unsolved murder in 1977. Her patterns are still well known and desirable today.
Mt Perry Bicentennial Museum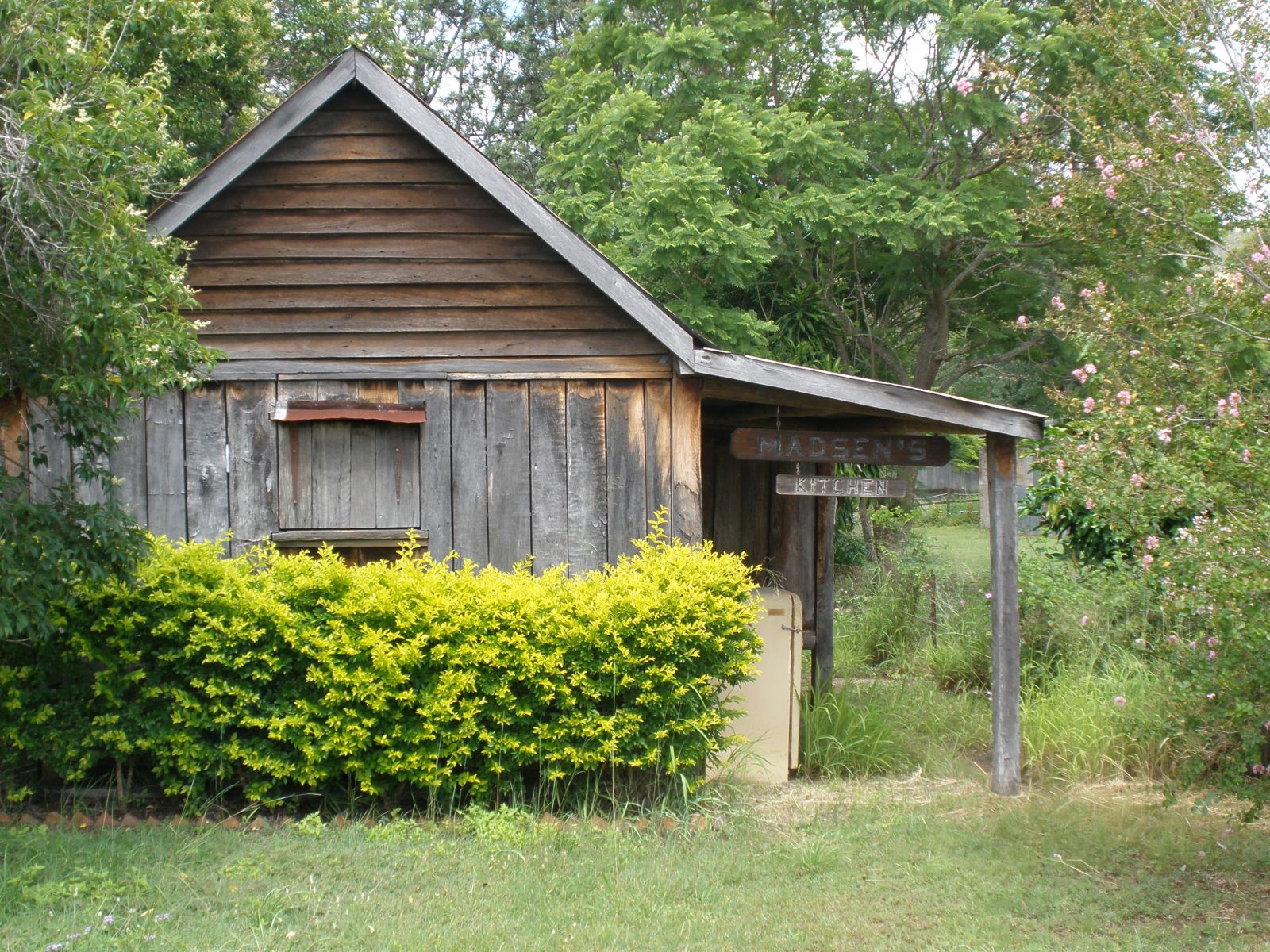 Reflect on the past at the Mount Perry Bicentennial Museum which features a working blacksmith's shop, a variety of memorabilia including an old fire engine, cart and proudly boasts one of only three known Queensland restored and working three pole stamper and curvilinear concentrator tables. Located next door is the historic Madsen's Kitchen which shows just how different life used to be.
Woodchopping
Woodchopping is synonymous with Mt Perry. Although a small town, Mt Perry has produced multi-generational competitive woodchoppers that are seen competing at local and Royal Agricultural Shows all around Australia, and competing for their State or Country in International events.
For more than 25 years, the Mt Perry Axemen and Sawyers Club has held an Annual Competition, attracting axemen, women and children to compete locally and internationally. Be sure to check your October calendar and book at weekend in Mt Perry!
Hosted at the local pub, Mt Perry Grand Hotel, the woodchop has a very friendly atmosphere. Perched on a bar stool on the verandah of the pub, you overlook all the chopping action, enjoy a cold beverage and once the chopping is finished talk to the competitors and party on into the night. Close by camping and accomodation is available, so make the most of a weekend in Mt Perry to watch the wood chips fly.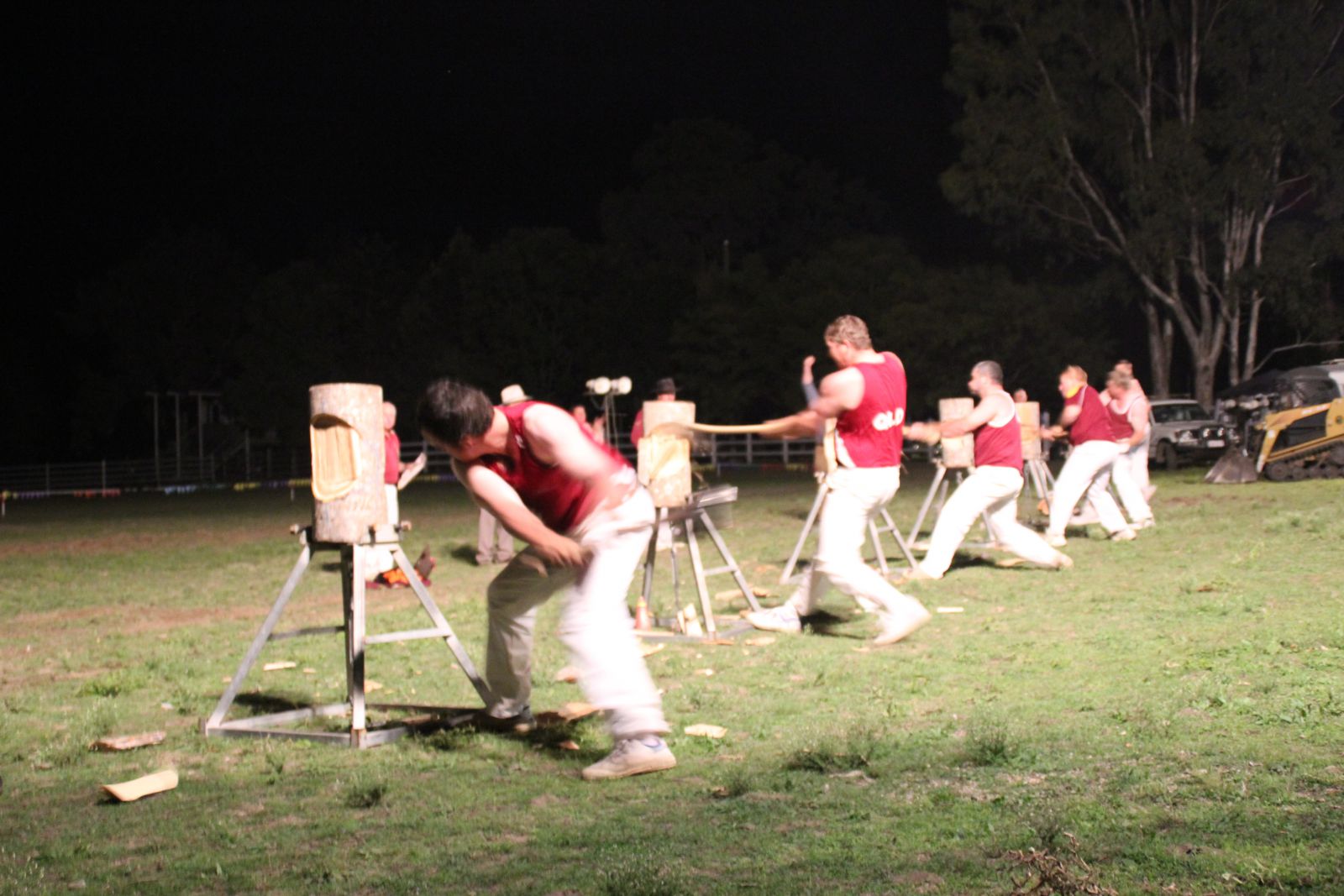 "My grandfather chopped, my father chopped, I chopped, and now my two sons are chopping... It is a sport that is for young and old, and this is show cased at the Mt Perry Axemen and Sawyers Annual Competitive Woodchop. It brings everybody together in the community... Some areas have football teams, we have woodchopping." - Peter, Mt Perry
Share your adventures with us on Facebook and Instagram! #visitnorthburnett
Water Sports and Recreation