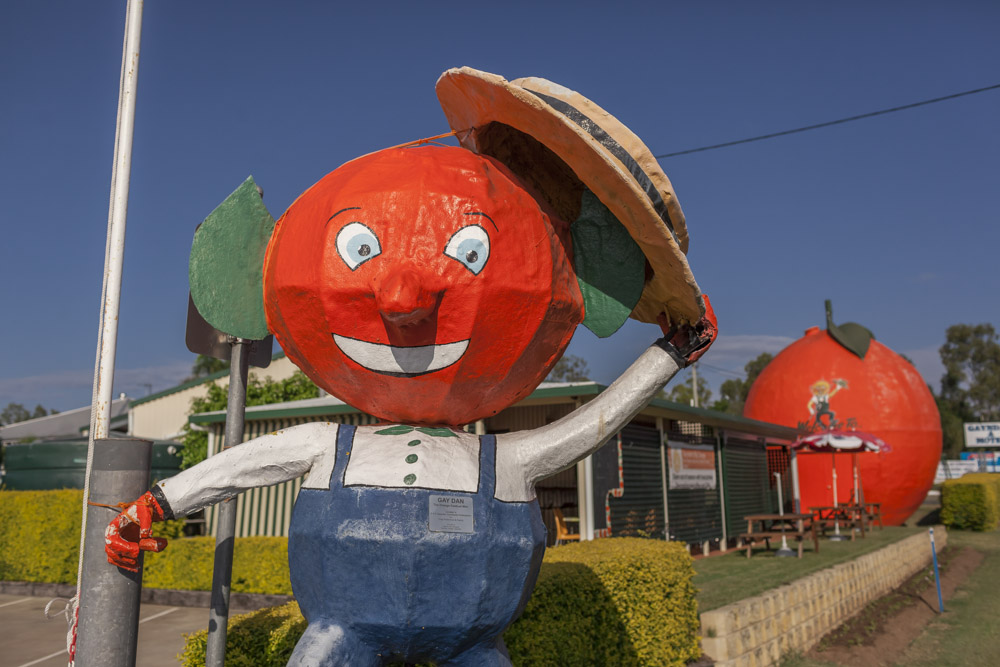 Getting here
Gayndah is situated on the Great Dividing Range 323km north west of Brisbane and easily reached from the many coastal resorts.
Did you know? Gayndah is the oldest town in Queensland!
Things to do
When travelling into Gayndah the first thing you notice is the Big Orange. Sheep and mining brought settlers into this area, but it was the drier, less humid climate, rich volcanic and alluvial soils and plenty of sunshine that set the area up as one of the permier citrus growing areas in the country and is popular during the cooler months with local and visiting fruit pickers. All types of citrus is produced from this area and packaged and sent all over the world.
Archer's Lookout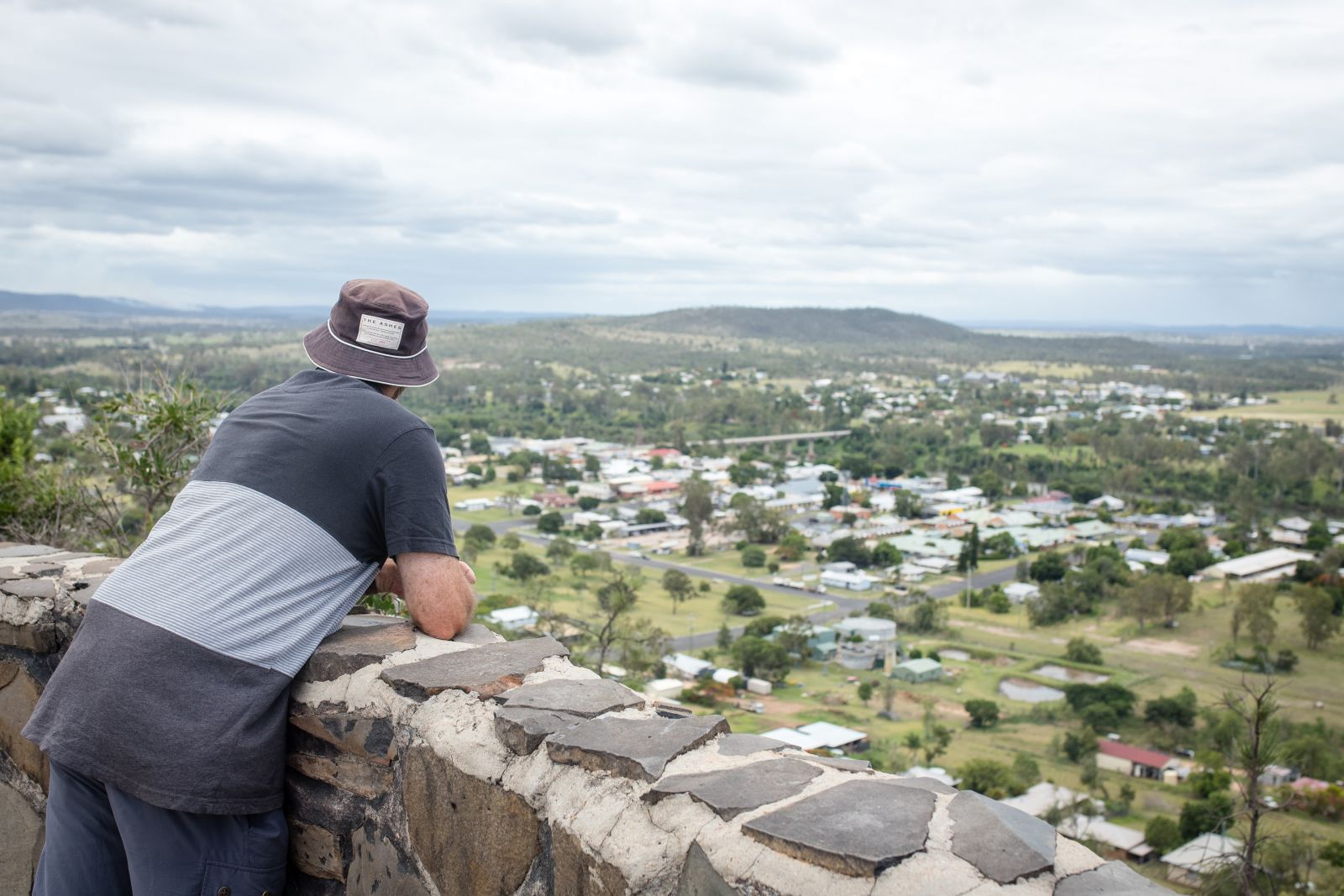 Gayndah sits neatly below twin hills to the south, affectionately known as the "Duke and Duchess". Archer's lookout just out of town provides an excellent perspective of the town and district.
Town Clock
The unique Town Clock designed in the shape of a citrus tree, the stained glass and stainless steel timepiece which stands proudly in the main street, depicts stories of the Gayndah district.
Jockey Club Statue
Gayndah was the headquarters of the first Queensland Jockey Club and the venue for Queensland's first Derby in 1868. Gayndah Racecourse was also home to the North Australia Jockey Club and the first ladies Side Saddle Race in 1880. See the statue and plaque in the main street. The track is still in use today and Gayndah hosts gazetted race meetings on this historic track.
Art Gallery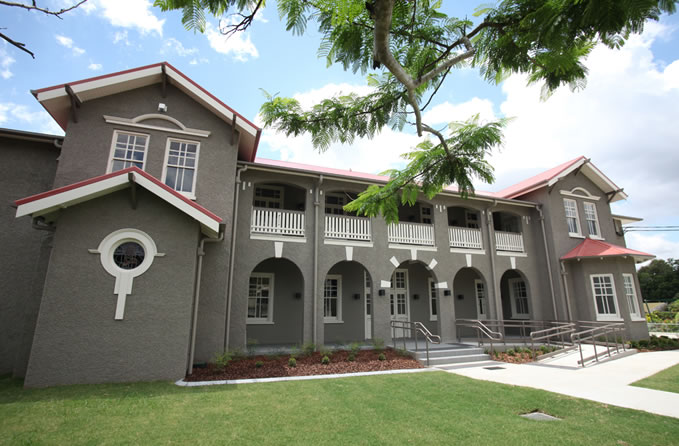 Part of the old St Joseph's Convent is home to the Gayndah Art Gallery at 34 Meson Street and is worth a visit.
Events
Gayndah Orange Festival - May 2021
Gayndah Show - mid April annually
Gayndah Silver Whip Campdraft - June annually
Gayndah Museum Markets and steam days - check with Museum for dates
Gayndah Jockey Club Race meet - 6 June 2020
Share your adventures with us on Facebook and Instagram! #visitnorthburnett
Water Sports and Recreation