Gayndah - Historical and Cultural
Gayndah was first settled in 1849 when it was declared a place for a village and for many years was the centre of the Burnett. Gayndah lays claim to being the oldest town in Queensland and it is the largest town in the North Burnett Region.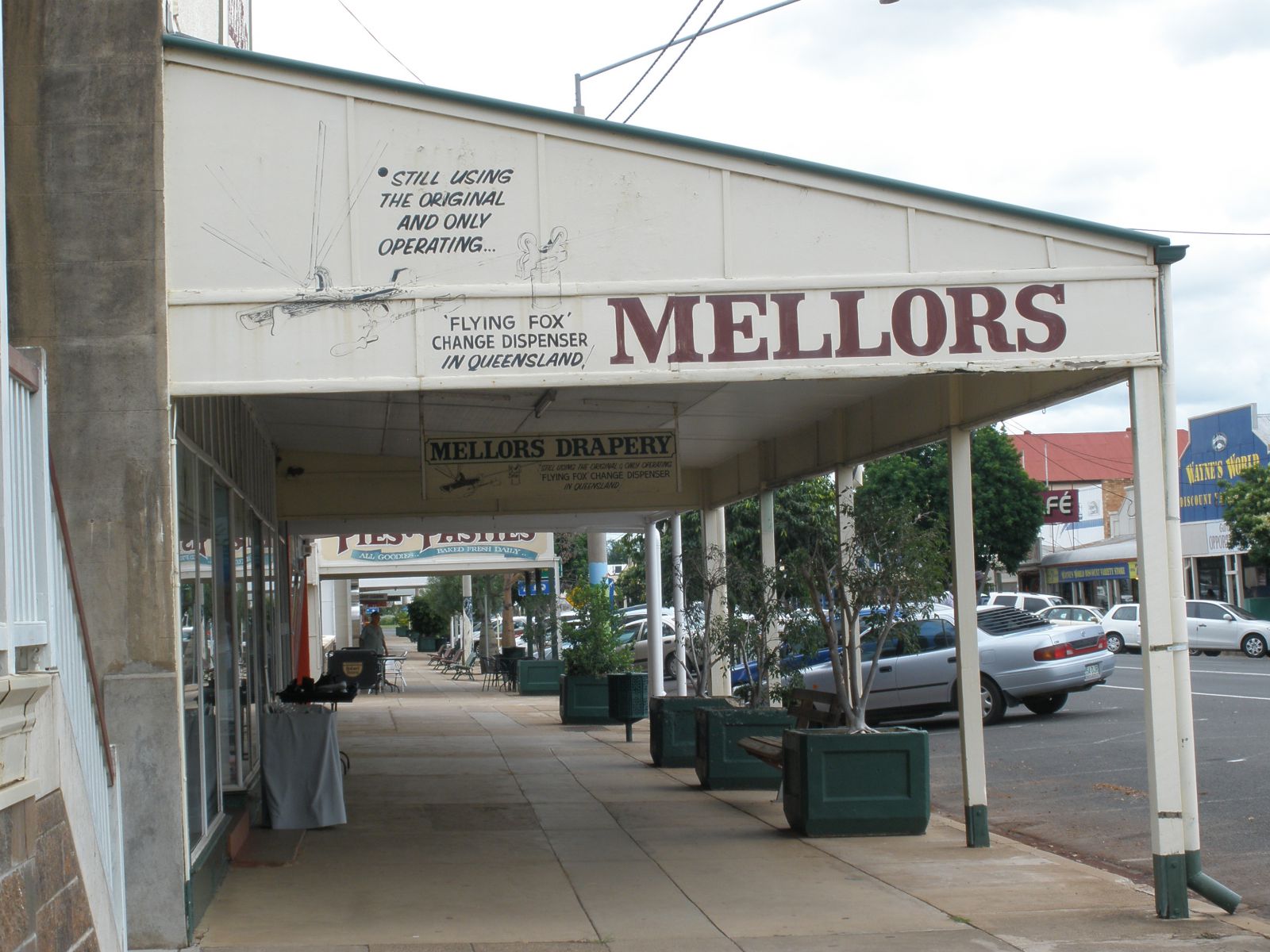 It has maintained its old fashioned charm and several buildings have been heritage listed including Mellors Drapery (one of the few buildings in Australia which still uses a 'flying fox' to deal with transactions), old section of the State School, Gayndah Soldiers' Memorial Hall (Town Hall and Council Chambers - built in a commanding art deco style), Racecourse and several rail bridges. The main street consists of both new and old style buildings including the Grand Hotel built in 1912.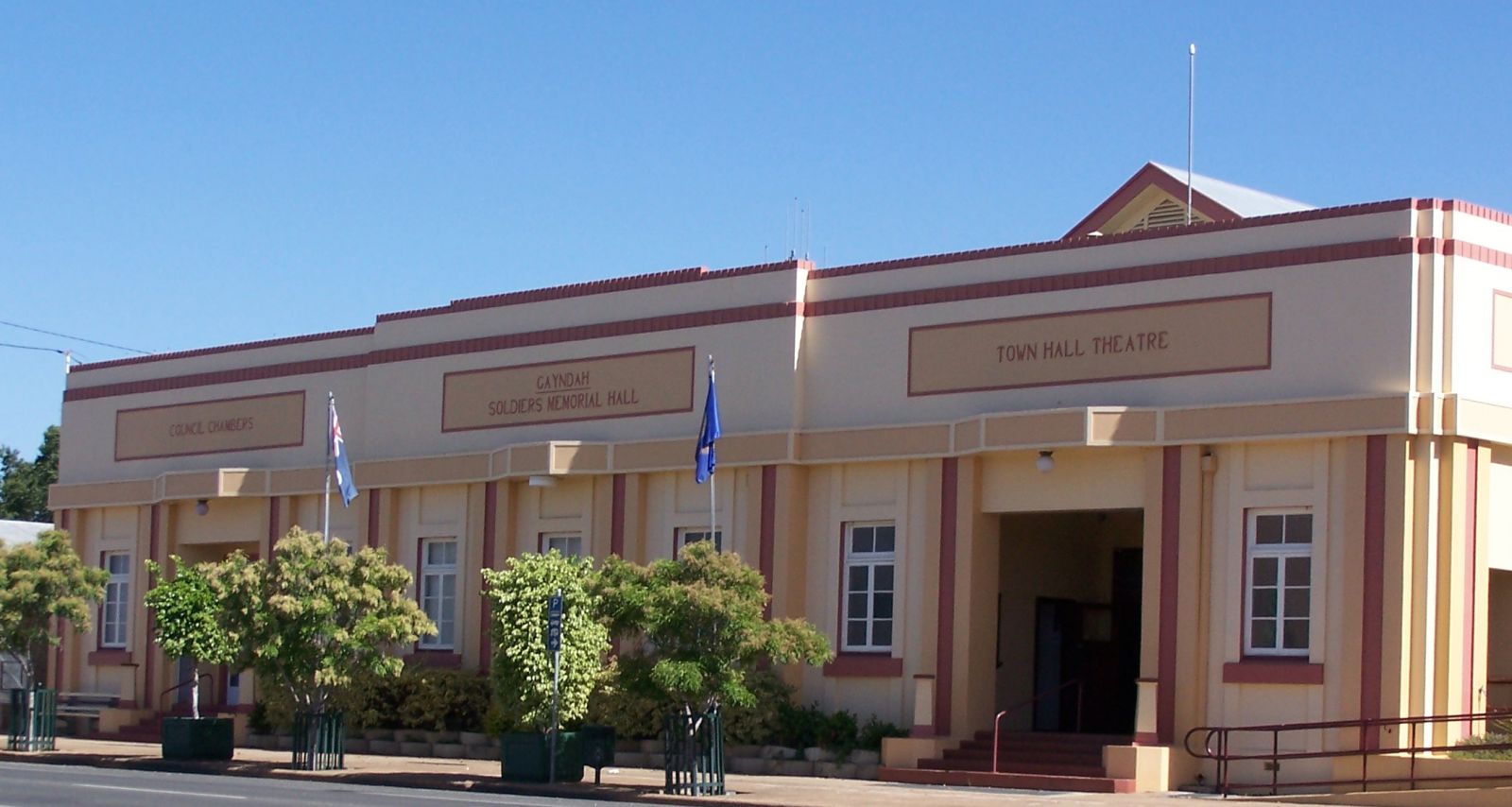 When visiting Gayndah don't miss the Museum. It is one of the finest historical museums in Queensland, a result of the work of the Gayndah and District Historical Society. The fascinating collection of memorabilia and historic relics, including an old motorised rail ambulance used in the 40's and 50's is extensive and covers many aspects of early life in and around Gayndah.
A highlight is the renowned static and live display of the history of the Queensland Lungfish known as Ceratodus. While only found alive in the Mary and Burnett Rivers, the Lung fish fossils have been found all over the world. Dr Thomas Bancroft of Eidsvold undertook early studies into the Ceratodus and from this study believed the fish to be in great danger of becoming extinct. Because of his concern, the State Government, in an act of early conservation, placed a full protection order on the species in 1914.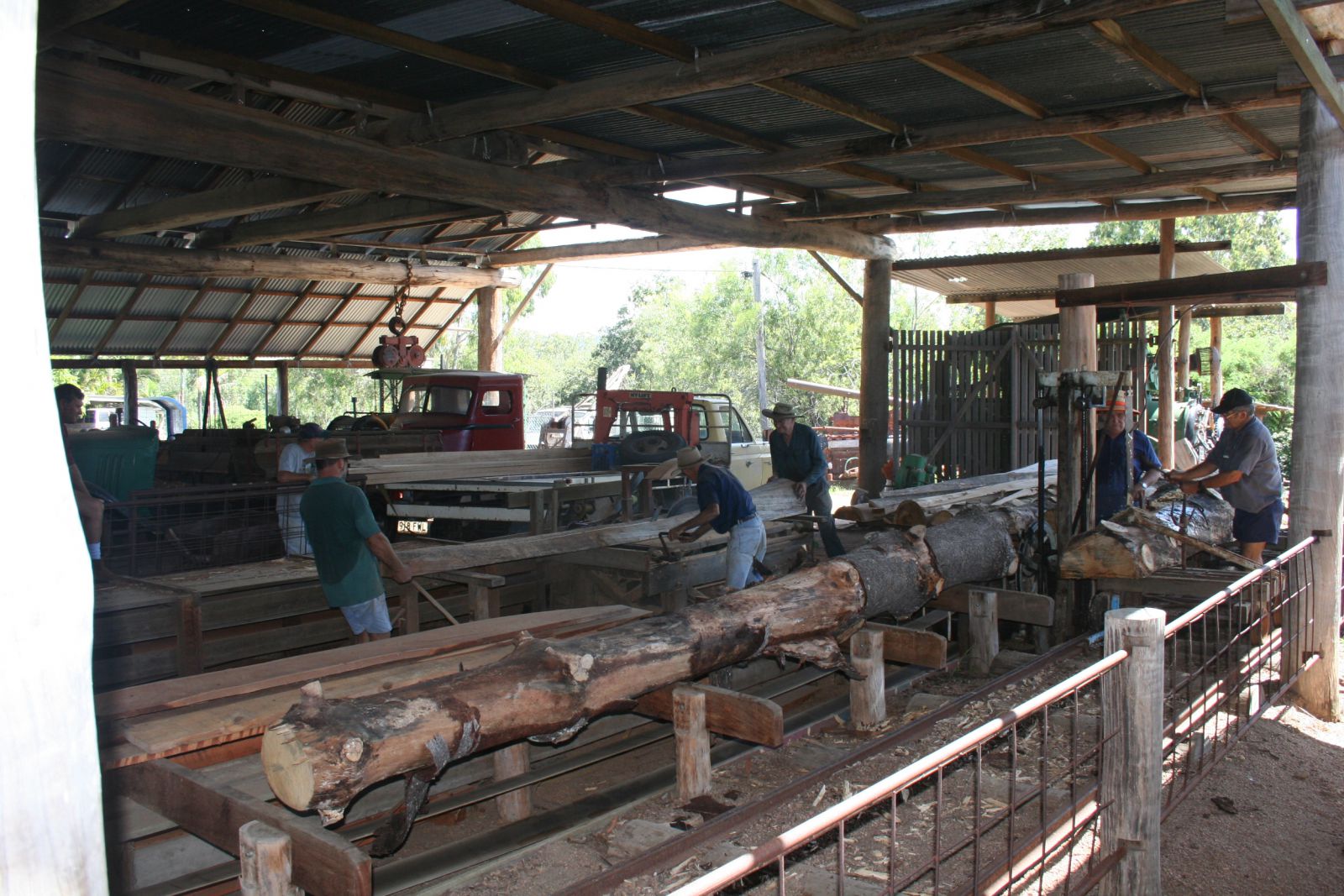 Time your visit for one of the working days and see a steam powered sawmill cutting timber. The Museum complex comprises several restored buildings which have grown around the heritage listed Georgian brick cottage built in 1864. These buildings include part of the old Ban Ban homestead and the Barambah Creek School.
Water Sports and Recreation